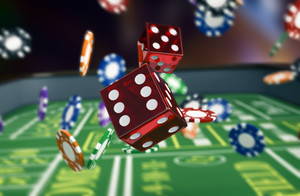 Italy's Council of Ministers has approved a blanket ban on gambling advertising in the country, which will take effect on 1 January 2019. The Council of Ministers has the power to pass decrees with legal force in cases where Parliament has expressly delegated legislative authority to the Council. In recent years, there has been a shift in legislative power from the hands of Italy's parliament to the council.  This means that the ban, as it stands, will come into effect as law in the New Year.
It was reported only a few months ago that "Italian betting is finally moving forward" and "stakeholders currently await with optimism". However, this blanket ban has shattered these expectations, imposing a complete ban on gambling-related sponsorships.
The decree's explanatory report reads:
"any form [of gambling advertising] even indirect … is prohibited; however carried out and on any means, including sporting, cultural or artistic events, television or radio broadcasts, daily and periodical press, general publications, billboards and internet".
The report adds that the ban "also applies to sponsorship". The ban prohibits all promotional activity of gambling in Italy and so prevents clubs from displaying any marks or branding from the gambling sector.
The legislation aims to fight gambling addiction by banning betting advertisements across all media platforms, including television, websites, radios and the sponsorship of sports clubs. The government hopes that banning advertising in this way will reduce the number of vulnerable members of society from engaging in gambling.
Deputy Prime Minister Luigi Di Maio has championed this change in the law having also expressed his intentions to lobby before the European Union for Union-wide gambling advertising restrictions. As it stands, these restrictions only apply to Italy.
This could pose a serious threat to the value of Italy's domestic football league and the financial viability of its clubs. Clubs will lose out on lucrative partnership and sponsorship deals with betting companies, depriving them of significant revenues. Currently, 12 clubs in Italy's Lega Serie A ("Serie A") have some sort of sponsorship deal with businesses in the gambling sector. Italy's gambling sector invests roughly €120m per year in its sponsorship of Italian sport.
The ban could seriously limit the ability of Italy's football clubs to comply with UEFA's Financial Fair Play ("FFP") rules, especially the break-even requirement. As seen by UEFA's ban on AC Milan, excluding its participation in UEFA competitions for the next two seasons, clubs are already struggling to meet FFP obligations and this ban could present further obstacles for Italian clubs who hope to match high spending with high revenues.
Additionally, this ban may affect the revenue that clubs receive from the sale of television rights, as television companies will no longer be able to sell lucrative advertising slots to betting companies during matches to induce fans to place bets on live games. As a result, the Decreto dignità could devastate the earning potential of the Italian football league and its football clubs. Indeed, Serie A released a statement to this effect, stating that this ban would bring about "competitive disadvantages to Italian clubs, diverting advertising budgets abroad".
The legislation will impose penalties of a minimum fine of €50,000 or 5% of the value of the advertisement or sponsorship. The payment of fines will be donated to a fund treating gambling addiction. It is not clear whether the fine will fall on the gambling company, the club or both but it could also fall on the media platform that airs the advertisement. Given the powerful impact of gambling sponsorship in football, Italian clubs and gambling companies could proceed with gambling sponsorships regardless, factoring any fines into the cost of doing business. However, the fine is imposed against "each violation", which could mean that every time the advertisement appears a separate fine is issued, accumulating a burdensome sum over the period of a season, likely deterring this course of action.
Reaction
Serie A's statement expressed "extreme concern" over the impact of the Decreto dignità on Italian football. Bologna's chief executive branded the new law as "crazy". Indeed, gambling is ubiquitous in modern football; gambling advertisements appear on the LED boards surrounding the pitch, stadia are named after gambling companies and club shirts feature gambling companies as their primary sponsor.
Serie A did not consider this ban as the most effective way of battling pathological gambling. Instead, the league refers to "four [previous] seasons" where "all players and technical staff of the first teams" received training covering match-fixing, which had extremely positive effects in disseminating information and preventing gambling addiction.
Niklas Lindahl, managing director of the Italian division of online gambling operator LeoVegas, wrote a public letter aimed at Di Maio, urging a revision of the advertising ban. Di Maio's response recognised that gambling is still legal, it is only the public promotion of gambling that will be subject to the ban.
What next for the gambling sector?
Gambling companies are left with a few options as they react to this ban. Serie A has invited "all interested parties" to an open discussion in the hope of reviewing the already approved provision. Similarly, LeoVegas has offered to meet Di Maio to discuss the measures that will be imposed on the gambling sector.
Alternatively, gambling companies may wish to claim for refunds for licence fees that have been paid before the announcement of the ban. In April this year, the Italian Customs and Monopolies Agency received a number of online gambling licence applications from 80 operators. The fee for each licence comes to €200,000, which is a steep price to pay if the operators are prevented from advertising their services.
The Italian constitution guarantees a freedom of enterprise, which enables licensed companies in Italy the ability to advertise in the country. Niklas Lindahl has already suggested that the ban could breach Italian constitutional protections and thus gambling operators may be inclined to escalate this issue before the Italian constitutional courts.
What next for football clubs?
Italian clubs that are already engaged in sponsorship agreements will benefit from a last-minute amendment whereby advertisers with existing agreements running past 1 January 2019 will be entitled to fulfil their contracts.
This ban could pose a problem in the event that foreign clubs with existing gambling sponsorships are scheduled to play fixtures in Italy. You may recall instances where Liverpool played Champions League fixtures in France whilst a ban on the advertising of alcohol was in place. This meant that Liverpool had to play in kits that did not contain the Carlsberg logo, despite Carlsberg being Liverpool's primary sponsor. Often, sponsorship contracts include a provision that if an element of the agreement is determined to be prohibited by law, it will not constitute a breach of contract. Football clubs should examine existing sponsorship deals to consider if this provision is present – if not; foreign clubs playing in Italy may breach existing sponsorship agreements by not wearing the brand on their kit.
Alternatively, foreign clubs expecting to play in Italy may wish to negotiate with sponsors from the gambling sector to be the primary sponsor of the club but enabling the club to feature a different sponsor on the kit in circumstances where the club is playing in Italy.
It may also be possible for Italian clubs to enter into regional partnerships with foreign betting companies where there will be no exposure of the partnership in Italy i.e. no adverts or branding of the partnership will appear in Italy. By limiting the exposure of the partnership between the club and the betting company to a foreign territory, clubs may still be able to enjoy lucrative sponsorship deals with the gambling sector abroad but just not at home.