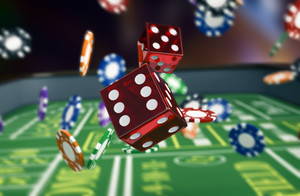 As reported in our previous article published in 2019, the Committees of Advertising Practice (CAP) have been focussing for some time on protecting children and young persons through their regulation of gambling advertising.
Under the current rules, gambling ads are prohibited only if they appeal 'particularly' to under-18s, which CAP considers means if an ad is likely to appeal more to under-18s than to adults.
In April, CAP announced a tightening of these rules, which will come into effect on 1 October 2022. We discuss these amended rules below.
The New Rules
Following research published by BeGambleAware, CAP launched a consultation in October 2020 to consider the need to reduce the appeal of gambling ads to under-18s and other vulnerable people.
Significantly, the new rules announced by CAP prohibit all gambling ads which 'strongly' appeal to under-18s (regardless of whether such ads are more or less likely to appeal to adults than they are to under-18s). These new rules will be introduced by amendment to CAP rules 16.3.12 and 17.13 and BCAP rules 17.4.5 and 18.5.
The Advertising Standards Authority (ASA) is responsible for enforcement of the advertising codes. It has stated that it will take a "strict line approach" when applying the 'strong' appeal test, considering "both specific pieces of ad content and the general impression given by the ad".
CAP has provided Guidance (the "ASA Guidance") to assist marketers in interpreting the requirements of the new rules.
High Risk Content / Approaches
The ASA Guidance sets out types of ad content and approaches that are particularly high risk. These include:
animated content (including cartoons, common fairy tales and/or cultural characters);
video gaming references (especially those, or similar to those, popular with under-18s) or themes / features like loot boxes or skins; and
youth related content (including teenage attitudes, youth-oriented clothing styles and music by artists popular with under-18s).
Limiting the Potential of Ads to Appeal Strongly To Under-18s
The ASA Guidance also recognises that certain sporting and other activities (e.g. football and eSports), which directly linked to the relevant gambling products being advertised, may inherently appeal strongly to under-18s.
The ASA Guidance goes on to state the relevant restrictions and limitations that must be adhered to when incorporating such activities / connected references in gambling ads. Among such restrictions and limitations is the limited use / casting in gambling ads of persons / characters who are likely to have a strong appeal to under-18s.
Relevant Considerations When Casting Persons or Characters
When considering the appropriate casting of persons / characters for gambling ads under the new rules so as not to include persons who have strong appeal to under-18s, advertisers must assess:
the roles / activities such persons are associated with;
the personal profile and following (including in particular the demographics of social media following); and
the audience / audiences for the roles / activities a person is known for.
To give further colour, the ASA Guidance then sets out the risk profiles of different types of personality / character. For example, the ASA Guidance differentiates between footballers who play for "top clubs", UK national teams and in "high profile competitions" and those who play for lower league clubs. It also differentiates between sportspeople who are involved in adult-oriented sports (giving examples of snooker, darts and golf) and those who are involved in football and other sports, which have a significant national profile. Furthermore, casting leading eSports players in gambling ads is called out specifically as being high risk.
It is worth noting that the new rules do not only apply to sports stars, they also apply to influencers with a large under-18s following (for example, reality show stars with a large social media presence).
Comments
The timing of the introduction of the new UK rules (1st October 2022) is particularly significant from a sporting perspective taking into account the upcoming Men's Football World Cup in Qatar – the first matches of the tournament kick off on 21 November. Advertisers will no doubt be looking to launch marketing campaigns to target the opportunities that this presents. According to analysis conducted by FIFA in conjunction with its betting data partner, the total global betting turnover for the 2018 World Cup came to an estimated €136 billion.
There are a number of specific references in the ASA Guidance to top football players, and it seems that given the game's appeal to under-18s, it was certainly in focus for the regulators when seeking to curb the appeal of gambling ads to under-18s. As well as players, the ASA Guidance also includes references to "managers" and states that the use of retired footballers who have moved into punditry / commentary would be assessed on the basis of their social / and other media profile / following.
In short, these new advertising rules are a step change in themselves in the regulation of gambling advertising, but should also be considered in the wider context of the review of gambling regulation in the UK. As we previously reported, the UK Government's review of the Gambling Act 2005 is still ongoing, albeit that the UK Government's White Paper now seems due to be published "in the coming weeks", according to a spokesperson for the Department for Digital, Culture, Media and Sport (DCMS). Whilst the review of the UK Gambling Act is fundamental and wide-ranging, one of the matters that will be of particular interest when reflecting on the latest CAP and BCAP rule changes, is the stance taken on the proposed prohibition of gambling companies advertising on the kit of UK sports teams.
Squire Patton Boggs are experts in this topic, please contact Carlton Daniel, Mike Llewellyn or Ailin O'Flaherty for advice.